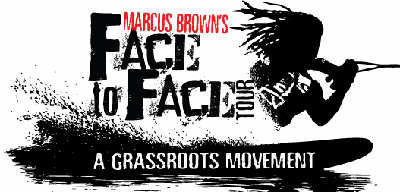 Last week we had our first live video chat, with Marcus Brown from the Face to Face tour. This sort of thing is something that I'm pretty excited to keep rolling into something better.

Using the live ChatBox at the Pro Ski Coach Water Ski Forum, any logged on skier was able to ask Marcus questions, and get answers within just a few minutes -- via the live video stream next to the chatbox.

Last week's chat was the first of hopefully many more to come -- so we were really just testing it out to see how it went. Marcus and I decided to pull the trigger on Tuesday Night, setting a Wednesday at 1:30PM Mountain Time start time for the chat.

Update:

This week, we'll do it again. SO swing on by on Thursday at 1:30PM Mountain Time to get your chance to ask Marcus Brown anything!